Our contributing writer for the column Point of View is Megan Epler Wood, Core Instructor for the graduate school for Sustainability and Environmental Management at Harvard University Extension and a Senior Fellow at the Center for Sustainable Global Enterprise at the Johnson School of Management at Cornell University. She has led an international consulting practice EplerWood International since 2003. In this article, Megan builds the case for a definition for Sustainable Tourism that speaks to the market, includes the best ideas from the different schools of thought, and is representative of decades of work in this area. 
Introduction
In September, I was proud to stand in front of an audience of over 300 ecotourism advocates from all over the world and receive The International Ecotourism Society's (TIES) Lifetime Achievement Award during the 2013 Ecotourism and Sustainable Tourism Conference in Nairobi, Kenya. TIES was formed in 1990, at a time when tourism was still primarily viewed as a thoroughly unsustainable activity. The Society was the first non-governmental organization dedicated to developing the tools and methodologies to make tourism a tool for conservation and sustainable development. It was not until 1992, at the Rio Summit that sustainable tourism emerged on the global agenda.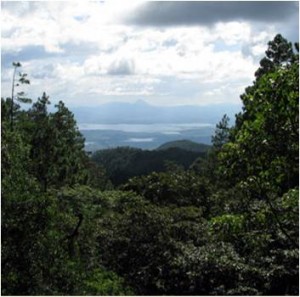 During the Society's early years, ecotourism was positioned carefully as a tool to build tourism in a new way, with ecological principles, allowing travelers to see that tourism need not be separate from nature, but rather in harmony with the earth's natural resources. A myriad of innovative ideas were fostered by the Society to develop tourism near or within protected areas with a goal of supporting the cost of conservation around the world. And ecotourism practitioners worked from the get go to benefit local people, and help local communities around the world claim a larger share of tourism's economic benefits.
Dr. David Western, TIES' first Chairman who won its Lifetime Achievement Award in 2012, wrote to me after the event in Nairobi to say that he was thrilled that TIES had had so much influence over the years and attracted an ever growing group of advocates working to use ecotourism according to its principles. It is true that founding any organization, especially one that did not appear to have strong international support was an act of faith and some courage, and he believes we were both lucky to see how ecotourism has blossomed worldwide.
But ecotourism is not a broad based solution. It was always meant to address a niche market not the entire global tourism community. But because the term ecotourism had so much prominence early, it was challenged by others who felt that different definitions were needed. Even though sustainable tourism was defined in 1992 at the Rio Summit, it was quite slow to really begin to attract attention and was never viewed as a term the market understood or recognized.
Unfortunately, the field fractured around 2002 and new definitions of sustainable tourism emerged that are more broad based and consumer oriented. On November 14, 2013 at the Harvard On-Line Forum on Tourism and the Environment, Mauro Marrocu, Chief Executive Officer of the Global Sustainable Tourism Council (GSTC), stated that the sustainable tourism community seems to be in competition with itself. "There are so many denominations," he said. "Do we really think customers understand? Is there any more than a 1% difference between these definitions?"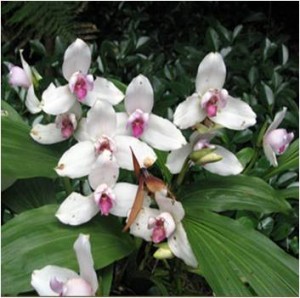 Can the Definition Problem Be Solved?
It is fair to say there has been a competition to properly define the field. There is ecotourism, sustainable tourism, geotourism and responsible tourism all with institutional affiliations competing for scarce resources. Different schools come from different continents, different organizational philosophies, and prominent institutions with different agendas. Marrocu of the GSTC, noted at Harvard, "we are far too fragmented, and this competition between definitions creates weakness."