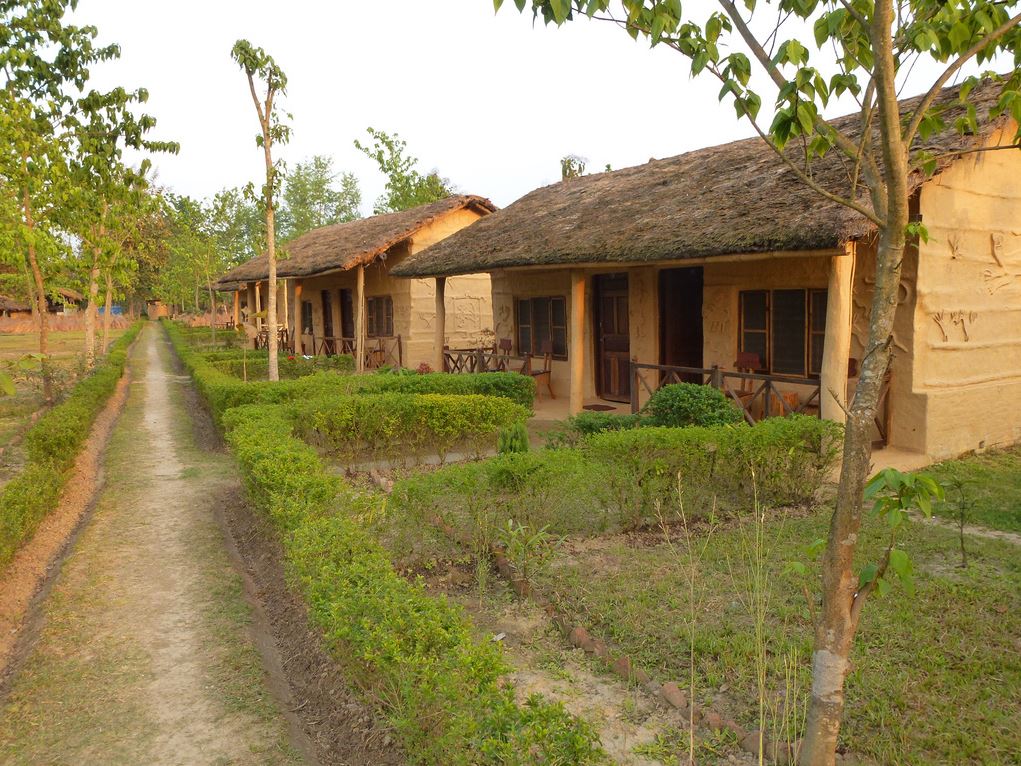 All buildings have been constructed from re-used local materials using traditional local Tharu building techniques with a twist (for example a mud brick base was used to the walls of the cottages to allow for larger windows and more light, while the majority of the construction remains from mud, grass and bamboo). Thatch for the roofs of the cottages and dining hall comes from the annual grass cut inside the park itself. Any new timber used (eg. window frames) comes from approved local sources.
Nearly all food is sourced and grown locally with only a few staples brought in. They are also developing their own kitchen garden and will try to grow as many fruit trees within the gardens as possible.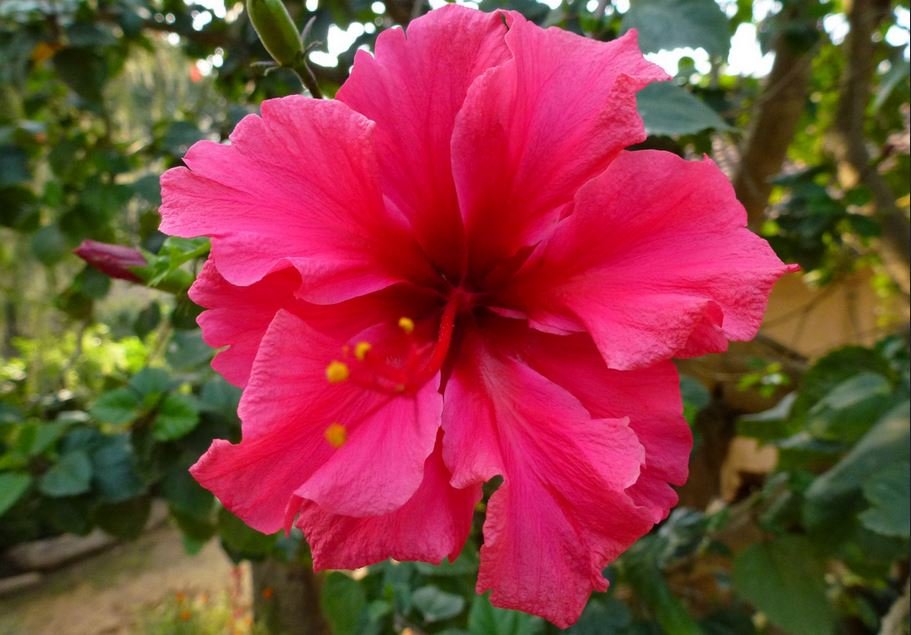 The lodge gardens are planted with native shade trees and as many flowering plants and bushes as possible to encourage insects and birdlife to visit.
Tourists staying there also contribute to the protection of the local wildlife through their visits to the park and to the income this generates for the park authorities.
Impact on the environment
The visitors pay park entry and activity fees which is all contributed to the parks revenues and pay for rangers, anti poaching and other park activities.
The owners have contributed to the improvement and repairs of important access roads along the river bank and behind their land which provide access to local villagers. Housing is provided for the site manager and other staff and encourage them to use part of the land to grow vegetables for themselves and their families.