Around 75% of the staff are from the immediate vicinity (within just a few miles) with just one member of staff from further afield in Nepal. The entire staff is Nepali. They aim to maintain or better this ratio and continue to employ and promote as many staff from the local area as possible.
They use crafts people from the surrounding villages to make as many things for the lodge as possible. This has included using carpenters to make bed frames, tables, chairs, and bamboo bedroom furniture. Bedding in the cottages has also been sewn and produced by local women. Local farmers benefit directly as nearly all food used is grown nearby and purchased in Thakurdwara village market or directly from the farmers themselves.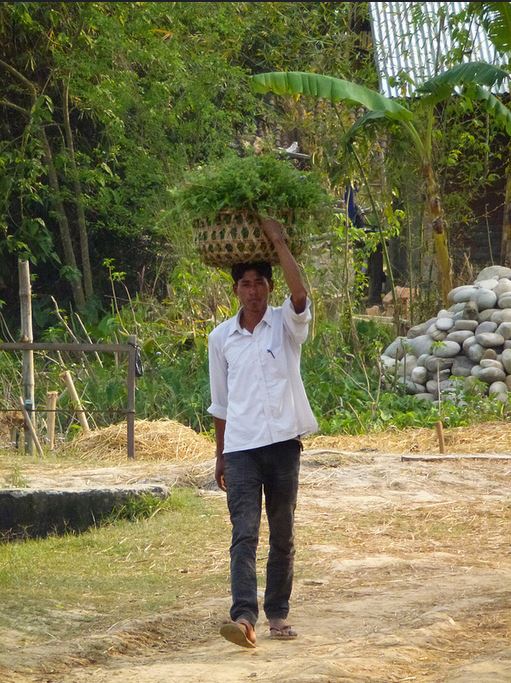 The lodge was constructed completely by local craftsmen and labourers, with no electricity or power tools used. Construction materials were purchased from local villages (including some derelict houses which we bought, dismantled, moved and re-used).
Activities
The guests are encouraged to explore the local villages and farmsteads, not just to explore the park, and to make contact with the local community during their stay. Language is a barrier with hardly any of the local population speaking other than Nepali or local dialects. Local village walk is available with a guide who will make some introductions and assist with some simple conversations about local life.
There are a wide variety of ways to explore the park, allowing guests to target different animals and birds in different areas. The guide discusses recent sightings with the guests and their own personal interests, and then tailor their visits into the park around these. Other activities include: Jungle walks, Safaris, Rafting through the park, Bird Watching walks, Gharial crocodiles trips, Tharu culture programme and Canoeing Trips.