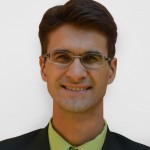 Our contributing writer for the column Point of View is Manuel Miroglio Gouin – consultant, international speaker and professor at the Technological University of Leon (UTL) in Mexico. Manuel builds the case for community-based ecotourism, a bottom-up approach to sustainability.
You may call it Community-Based Ecotourism (CBET) in the English-speaking countries or Solidarity-Based Tourism in the Francophone countries. Both concepts define a form of grassroots tourism which aims at empowering the local communities to generate and control directly their own tourist activities, allowing them to enhance their development and well-being in the respect of the environment. Most part of the benefits must remain within the community.
According to the World Wildlife Fund (WWF), it is about an "activity whose planning and economic, social and physical management is done with and by the local communities, taking part into the conservation of their natural resources and their cultural integrity, promoting among the residents and visitors the respect of natural and cultural heritage, increasing economic, environmental and political awareness about the benefits of conservation and sustainability of the tourism resources".
Community-based ecotourism – the Mexico experience
In Mexico, several CBET experiences have proven that a bottom-up approach with the communities is the best way to guarantee its sustainability in the future.
Long-term vision, awareness about their economic, cultural and environmental heritage, a strong collective will and dedication to common effort are usually the motivational factors that produce significant results for the communities.