The development of tourism has been faced by poor planning and management of tourism in popular wildlife parks and reserves has led to environmental degradation arising from habitat destruction and animal harassment. This is due to vehicle congestion, lodge construction and off road driving.
Responsible tourism can ensure restoration of the environment and improved livelihoods of local people and greater benefits.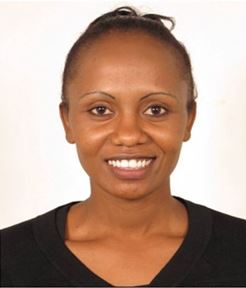 Our contributing writer for the Point of View column is Teryyann Mutindi, the membership and marketing officer at Ecotourism Kenya. She also represents Ecotourism Kenya at the Secretariat.
In this article, Ms Mutindi speaks about the importance of environmental conservation. She asserts that, after years of mass tourism, it is time for Kenya to protect its' natural reserves and involve tourists in campaigns to conserve destinations in Kenya.
Although it shares some of its aspects with other forms of tourism, ecotourism is a facilitator for responsible tourism applicable to any type of mass tourism.
It should be viewed as distinct from other categories of tourism. When properly understood, ecotourism further extends respect and benefits to the natural environment as well as the people there in.
Within the tourism sector, ecotourism focuses on minimizing the environmental and cultural consequences, contributing to conservation, community development and environmental education.
The growth of ecotourism in Kenya is however constrained by a weak policy, legal and regulatory framework; limited level of community involvement, market penetration and product development; limited financial incentives; and increasing environmental degradation.
Around the world, ecotourism has been hailed as a tool for economic development and environmental protection through funding conservation and scientific research, protecting fragile and pristine ecosystems, benefiting rural communities, promoting development in poor countries, enhancing ecological and cultural diversity, instilling environmental awareness and a social conscience in the travel industry.
In areas where ecotourism is developing, it has helped increase tourist spending and linkages, with multiplier effects on mainstream tourism. Local communities have started benefiting by working as rangers or camping staff and creating local businesses focusing on providing food, crafts and entertainment for tourists.
Although tourism is an integral part of Kenya's national economy, it has contributed significantly to the degradation of the environment in popular wildlife protected areas, including the coastal marine environment.