This happens when visitors cram the national parks and reserves, adversely affecting the wildlife and their habitats through congestion, animal harassment, solid waste dumping, effluent discharge into rivers, over-development of tourist facilities, animal harassment and park abuse.
Mass tourism began destroying our parks in the 1980s and 1990s leading to degradation of the product.
Consequently, Ecotourism Kenya, an association founded in 1996, addresses the impact of tourism as well as the consequences of degraded environments on tourists, who are becoming more aware of environmental quality whether on the beach, cultural tours or on wildlife safaris while promoting local cultures.
These days, tourists are more inclined to shun overcrowded, polluted beaches and wildlife parks in favour of more natural settings. Visitors also want to ensure that their impact on indigenous peoples and cultures is minimal and that tourist expenditures benefit that tourist expenditures benefit societies in the immediate neighbourhoods.
Over 75 per cent of Kenya's wildlife is still outside the protected area network (national parks, national reserves and natural game sanctuaries). They occupy community trust lands, private land and ranches, group ranches and reserves. These areas are in the arid and semi arid savannah inhabited by pastoral communities.
When parks and reserves in Kenya were created, they overlooked local people. In fact, the people did not benefit from tourism in spite of bordering some very popular tourist destinations. Of course, this led to a disgruntled neighbours who even began abetting wildlife poaching and tourist attacks, showing a bad image of Kenya's premier tourist product, hence avoidance by potential visitors.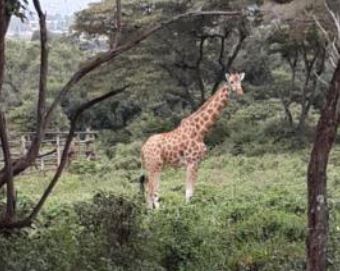 Local communities, who are the owners and users of the vast environmental and natural resources, must be involved for ecotourism to be sustainable. Local people have the greatest knowledge of their ecosystems which when blended with modern techniques gives the best results.
Locals have inalienable rights to their ancestral lands and the resources that they have conserved and used for generations.