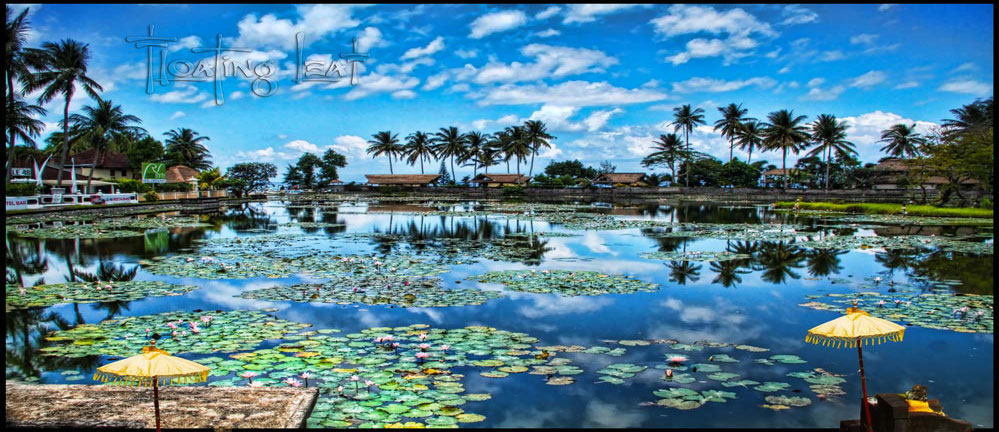 Floating Leaf Eco Retreat is a new, innovative Eco Yoga Retreat set to open in January 2014. It is located amongst verdant rice fields in a small local village called Ketewel in South Bali.
Owned by Michael and Maryam Putu Doliveck, Floating Leaf Eco Retreat (http://balifloatingleaf.com/) will focus on giving back to the community, environmental stewardship and to providing a safe and relaxing oasis for guests to come and explore Bali's profound culture as well as personal wellness.
Michael Doliveck, an Art and Photography Professor for over 18 years, has been coming to Bali for more than two decades. He is an award-winning educator and photographer and loves to share his passion for Indonesia and it's many hidden wonders. He has written numerous articles on Bali's culture, art, mysticism, healers and more.
Maryam Putu is from The Balinese Royal Family of Karangasm and was raised learning the traditional dances, healing arts and the culture of Bali. Her deep connection to the island and its people provides meaningful touchstones into the culture and locations on the island.
Floating Leaf Eco Retreat features in our Green Showcase, as it embodies the values and core principles of sustainability.
Sustainability Features
The entire property is built upon permaculture principles in order to be an exemplary model for sustainable living without compromising luxury, design or technology.
Floating Leaf's commitment to sustainability includes a water purification plant, wastewater treatment facilities, rain harvesting, solar and wind power projects, green walls, recycling and conservation, supporting sustainable agriculture, water efficient landscaping and gardens and many other green initiatives.