Water, the very elixir of life, is indeed a precious commodity gifted by nature. Kerala, popularized as "God's Own Country", is rich with diverse water sources. The rivers, streams and lakes, flowing through Kerala makes the state evergreen, and with enchanting landscapes and lush green plantations makes the state a paradise on earth. This reminds us of the importance of preserving those serene water sources.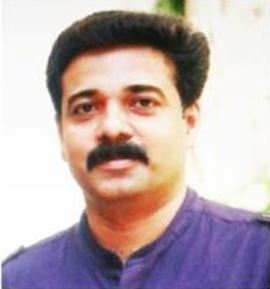 Our contributing writer for the Point of View column is Dr. Dileep M.R. PhD, Tourism Academician, Author and Columnist, currently working as faculty with Ministry of Higher Education, Sultanate of Oman. In this article, Dr. Dileep speaks about the importance of backwater conservation. He opines that it is imperative to protect the backwaters first instead of promoting further, as the current mechanism of conservation is inadequate and inefficient.
Backwater tourism, the kind of tourism activities taking place in the network of alluring rivers, lakes and streams in Kerala has been the USP of Kerala Tourism since the early 1990s, with Kumarakom and Alleppey being the key backwater tourist destinations in the State. Now, a novel initiative has surfaced to promote it as a 'Fluid Destination', using the latest technology tools.
Absolutely, there is no doubt that the tourism sector has to be dynamic and innovative, and those captivating water sources can be used for promoting tourism. Yet, there remains a much asked question – who will protect it from pollution, over use, bank encroachment, loss of natural beauty and other similar impacts? In addition to the common environmental threats, two decades of intensive tourism in the backwaters has augmented a range of issues altogether which will ruin the charm of backwaters as well as dampen the scope of tourism largely.
Not long ago Kerala Tourism initiated a new global campaign to catapult the state's majestic backwaters into the league of the Grand Canyon and the Great Wall of China as a once-in-a-lifetime experience. This publicity campaign is undertaken under the title of a must-see 'fluid destination'. Though many elements are missing, it can still be referred to as a destination since it itself has the potential to cater to the needs of tourists visiting there, with exotic accommodation and internal travel amenities along with a few entertainment options as well.
The backwaters have already been a major attraction and thousands of tourists visit them every day. This seemingly endless string of interconnected waterways, paddy fields and coconut groves that stretches from the south down the Malabar Coast has been hailed as one of the top ten sites to see in India, offering a chance to witness another side of a vast nation with vivid culture and diverse societies.