Green Growth & Travelism – A "Johnny Appleseed Journey"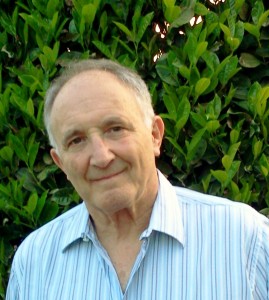 Our contributing writer for the column Point of View is Professor Geoffrey Lipman, director of greenearth.travel and Gatetrip, focusing on Green Growth Investment Roadmaps, Innovation and Development, and President of International Coalition of Tourism Partners. He emphasizes the need to 'shift' our thinking beyond the goldfish bowl of the (tourism) industry 'itself' and simultaneously look at growth and green on the same page.
Introduction
I have entitled my article Green Growth and Travelism – "A Johnny Appleseed Journey" after the man who wandered around America planting seeds, in the firm belief that one day orchards would be everywhere.
I believe today's challenges and opportunities now require a broader vision and a broader stakeholder engagement, to increase the richness of thought, to test the logic of paths pursued and to shift our thinking beyond the goldfish bowl of the industry itself. It has to simultaneously look at growth and green on the same page.
Above all the time has come to put "green" on an equal footing with "growth" in policy deliberations, actions and financing. To consider the full travelism ecosystem not just the economy. With creative out of the box thinking, new technology and innovative financing approaches, this does not mean that growth is sacrificed but rather measured against impacts and lifecycle costs from the outset.
Against this background, the key issues that merit discussion are:
The intersecting paradigm shifts that I call Green Growth and Travelism
The associated challenges and opportunities this presents for our industry
The immense potential this offers destination marketers
Green Growth a First Paradigm
Governments, industry and civil society around the world are urgently focussing on Green Growth as the best strategy to cope with the economic volatility, development needs, environmental imperatives and climate realities of today. This coalescence can be found in strategic policy decisions of leadership institutions like the G20, UN, OECD,EU etc. and at the heart of most regional and national development strategies.
They are looking for ways to create a fairer more equitable, happier society. And to cope tomorrow in a hyper-connected ecosystem, where we will have 30% more people, most living in big cities, putting greater strain on water and food. And where we need low carbon, resource efficient, inclusionary strategies to prevent "climate conflicts" and to keep the temperature at levels where our grandchildren don't freeze or fry.
The framework of response, summarized from Tom Friedman's seminal "Hot Flat and Crowded" is to shift from carbon producing "black" energy – oil and coal – to "white energy" solar, wind, tidal, clean nuclear and the like. To link energy tech and info tech to  handle the incredibly complex trillions of interfaces per second needed to handle the shift. To incorporate social inclusion meaningfully, so the base of the pyramid gets an equitable share of the costs and benefits to avoid also climate and resource wars. And to build the vision on a base of biodiversity that is essential to the wellbeing of our world.
This is a multi-decade journey, with each country, locality and individual coming from a different starting point, with differing capacities and reasons to change – but ultimately we all have to get to the same end point.
Travelism a Second Paradigm
Policymakers are also fortunately recognizing more and more after two decades of concerted industry effort, that Travelism the entire customer, company and community value chain – can play a much more significant role in this transformation; creating jobs, boosting trade, driving infrastructure, encouraging  investment, supporting development and in the process increasing human well-being and happiness. If it is done properly.