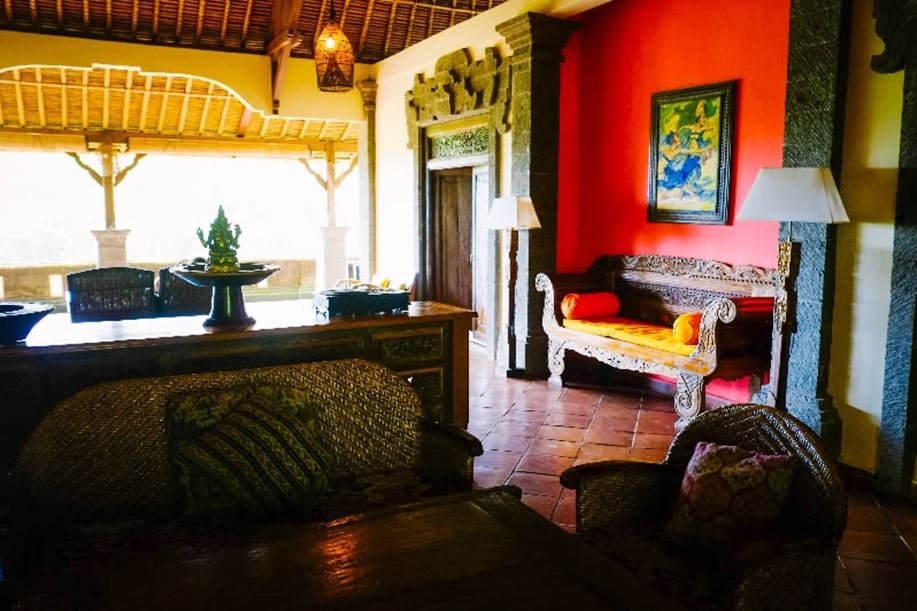 What kind of activities do you provide to your guests?
We provide a wide range of activities. These include   Bird watching – with binoculars and Indonesian Bird book available for loan, monkey watching, cycling tours, rice field walks, spa treatments, river walks, yoga, cooking classes, jewelery making workshops,  traditional herb walks and village walks – where guests can explore the traditional village of Melayang.
Balinese cultural activities such   as traditional  dance and gamelan music,  batik, silver smithing and weaving are also arranged on request. More strenuous activities include white water rafting, volcano climbing  and hiking. 
Do you provide Environmental Education & Training to staff? Do you have an Environmental and Respectful Code of Conduct for guests? Please provide some details.
All our staff are Balinese  and  believe in the   philosophy  of  Tri Hita Karana, which   promotes  the three harmonious relationships: Human to God, Human to Human, and Human to Nature. They therefore have a great respect  for others, life, relationships, community and the  environment.
Staff are trained in waste management and recycling, minimisation of harsh cleaning chemicals, bed linen and towel use management .
Information is provided to the guests, respectfully asking  them to minimise their water usage, to only request linen/ towel change when necessary and to turn off lights and fans when they leave  the villa.
What measurable impact has been made on the local environment in which Awang Awang operates?

There has been a lot of interest in our bamboo building construction and the eco-friendly initiatives.
We have had strong support from our local village and local businesses supplying organic food, plants and materials. We are also supporting a number of non-profit organisations in Bali.