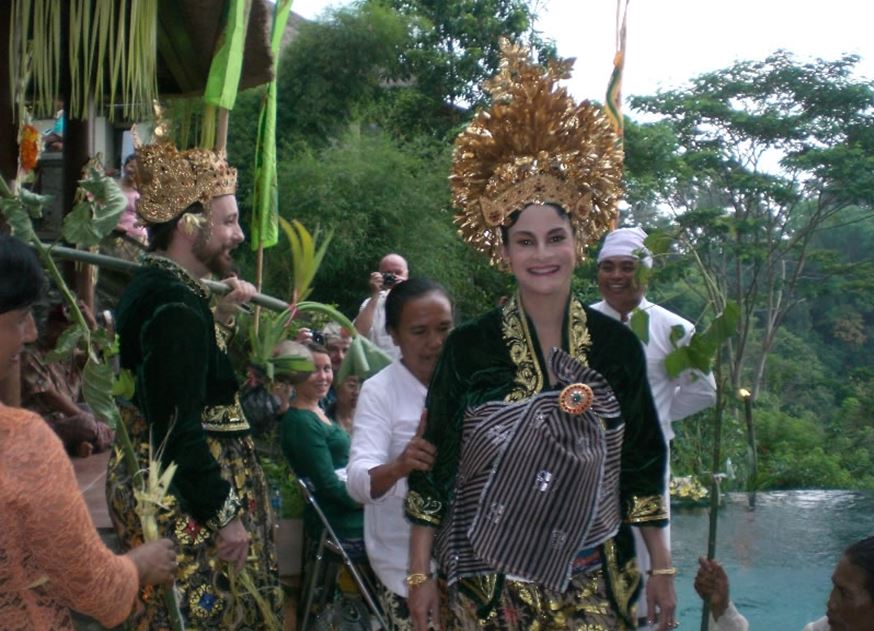 Awang Awang supports Kupu Kupu Foundation, Yayasan Senyum (The Smile Foundation) and Carry for Kids. Could you tell us more about these initiatives?

We have been involved in fund-raising for the Smile Foundation which brings
health care to Indonesians with cranio-facial disabilities, amongst other initiatives, arranging operations by world renowned surgeons at Royal Adelaide Hospital in Australia.
We donate to Kupu Kupu Foundation which helps to improve the lives of Balinese with disabilities by assisting with medical care, medicines, physiotherapy and surgical operations.
We also help Carry for Kids, which is an organisation supporting orphanages in Bali. Carry for Kids promotes and educates airline staff, travel agents and travellers about how they can, as individuals, make a difference to the lives of underprivileged children.
Please provide some insights into your customers' profile. Where do they come from, what age and gender are they, and what motivates them to stay at Awang Awang?
Guests come from a wide range of countries world-wide. The  demographics are changing. Whereas  4 to 5 years ago there were more guests from the USA and Europe, now we are seeing more guests from other Asian countries. For example: Malaysia and Korea, as well as India, China and Russia.
Guests range from honeymoon couples, family groups for reunions and birthdays to friends travelling together.
We have also hosted  group tours for cultural experiences, yoga retreats and adventure tours.
From your experience in leading Awing Awang and knowledge of the industry and customers, what trends do you see for the travel and tourism industry in the future? Do you see agrowing interest in sustainable tourism or eco-friendly travel?
There is  definitely increasing interest in sustainable tourism.  Many travellers today   are eco-conscious.  They are  more keyed in to environment-friendly practices and prefer green options for stays.