Chandra Ban Eco-Resort is a small lodge on the Northern Valley Rim of Kathmandu. It is located in a rural area, directly under the National Park of Shivapuri forest, just 35 minutes to the centre of Kathmandu by car. It was built and is owned and managed by Luca and Camilla Corona, a European couple who wanted to show the best aspects of Nepal and its culture to their guests. Operations started in 2012. In this interview, Luca and Camilla, Founders, Chandra Ban Eco-Resort, share insights about their sustainability practices.
Can you explain about the eco features of Chandra Ban?
We installed a wastewater-recycling biogas mini-plant. This is the first of its kind in the Kathmandu Valley, as it is primarily used to re-cycle all the wastewater of the resort, so that at the end of the processing, the water will be rich in nitrates and can be used safely to nourish the land and any run-off will be non-polluting.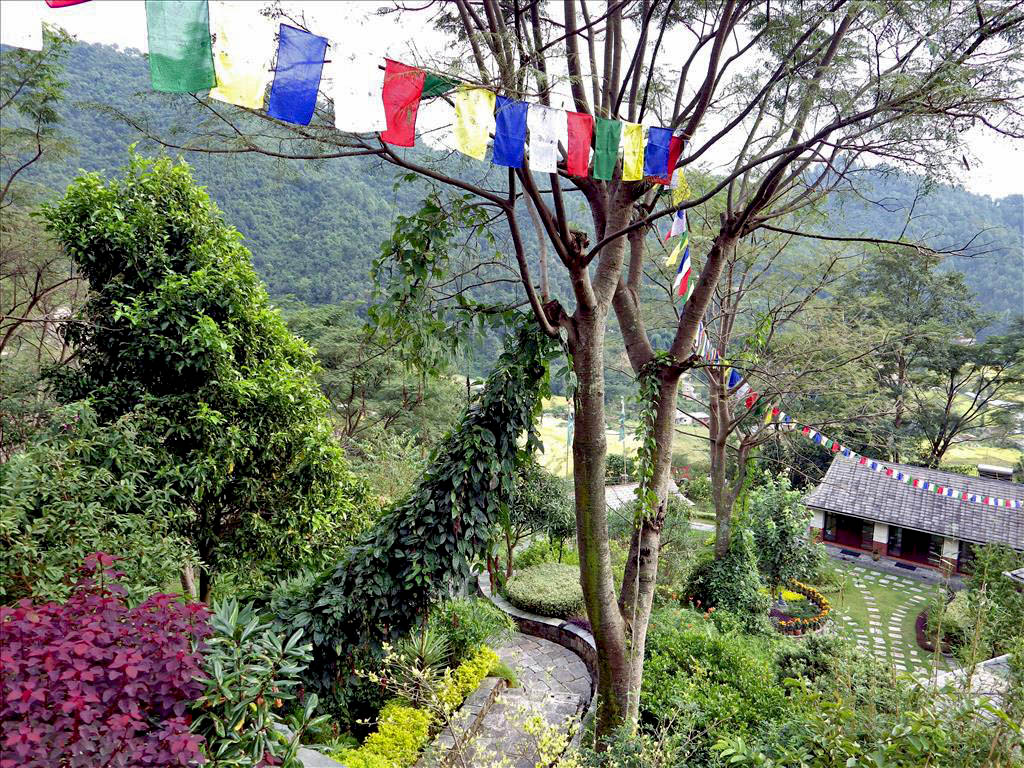 All the organic kitchen waste is also added to the biogas plant, which both reduces our waste and adds to the nitrate value of the water as well as producing a certain amount of bio-gas and a high quality compost.
Solar panels: We have installed solar panels for the hot water system. Also, we installed a photovoltaic solar backup system to give lighting and minimum socket power during the long hours of blackout during the winter and spring seasons.
All bulbs are low energy CFL. The fridges in the main kitchen are A+ (5stars) and timers are attached to them to optimise consumption of solar battery power during black outs. During load shedding/black outs (up to 12 hours per day in the winter) the solar backup system operates at least one light bulb per room and at least one low voltage power socket per apartment.
We have wood-burning stoves in the living room of the Main Building which heats the lower floor and 2 apartments. We have other wood-burning stoves in the 2 apartments of the Upper Studio. These are fuelled mainly by bickettes made locally of re-cycled materials.