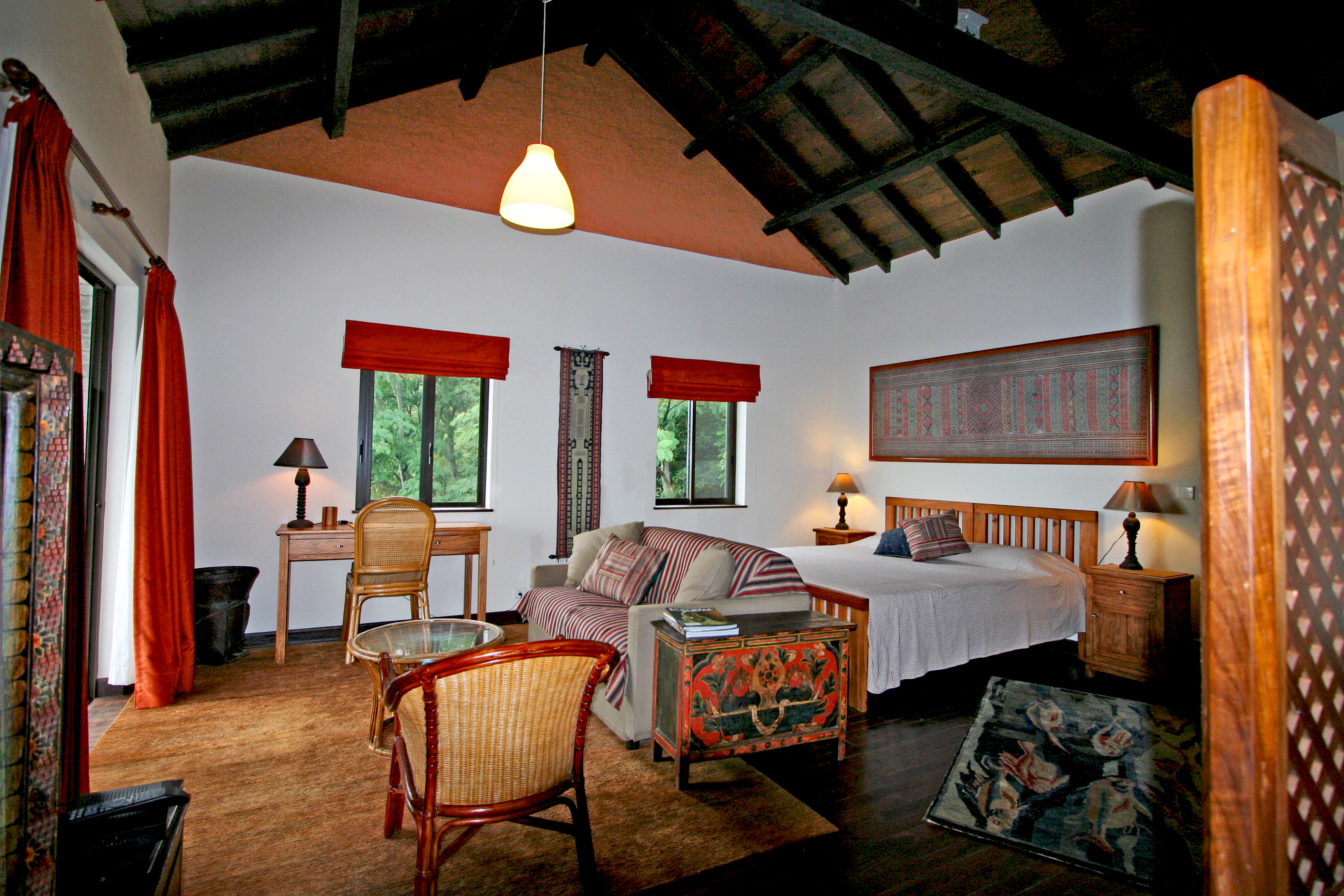 What are the key tenets of your sustainability policy? (Please highlight social, economic and environmental tenets of your policy). And how do you ensure it is this implemented? Can you give us some details about the environmental best practices that you follow?
While building the lodge, we preserved the local Siris trees that were on the property and added many different species including Magnolia Champ, Jacaranda and many fruit trees.
We have built beautiful staff quarters for our live-in staff – clean, peaceful, with hot and cold water and a staff kitchen with a fridge, TV and gas cooker. After one year of employment, all staff are entitled to a Provident Fund. All staff have basic health insurance. Our live-in girls, aged over 18, come from an INGO who helps train abused and/or disadvantaged girls.
For the building and decoration, almost everything was made in Nepal, with an emphasis on Himalayan arts and crafts. We used re-cycled brick, stone and wooden beams in the construction.
All organic materials are used for compost – either in the biogas plant or in a separate compost heap. Paper materials are separated and given for recycling. The rest of the waste is transported to waste management centres in town.
We have an organic vegetable garden and buy the rest of the seasonal vegetables locally from family run-businesses. We are experimenting with planting different herbs and have had success with various herbs but particularly turmeric and cardamom.
What measurable impact has Chandra Ban made on the local environment, in which it operates?
My first reaction, is to say that we are an extremely small lodge with five rooms/apartments, however we have impact on the local environment. We have tried to fit into the local community and embrace their festivals and way of life We live in a rural area inhabited by ethnic Tamang who have been living in the area for hundreds of years.
Rather than lecturing our locals about waste management, we prefer to show by example and everyone is amazed and delighted about how clean our environment is. We contribute to the maintenance of the local road and infrastructure, and encourage local biodiversity on our land.
Do you provide Environmental Education & Training to staff?
Yes, we personally train the Chandra Ban staff in use of the bio-gas plant, cleaning toilets with non-toxic materials. Conserve electricity and water are the reasons behind this.