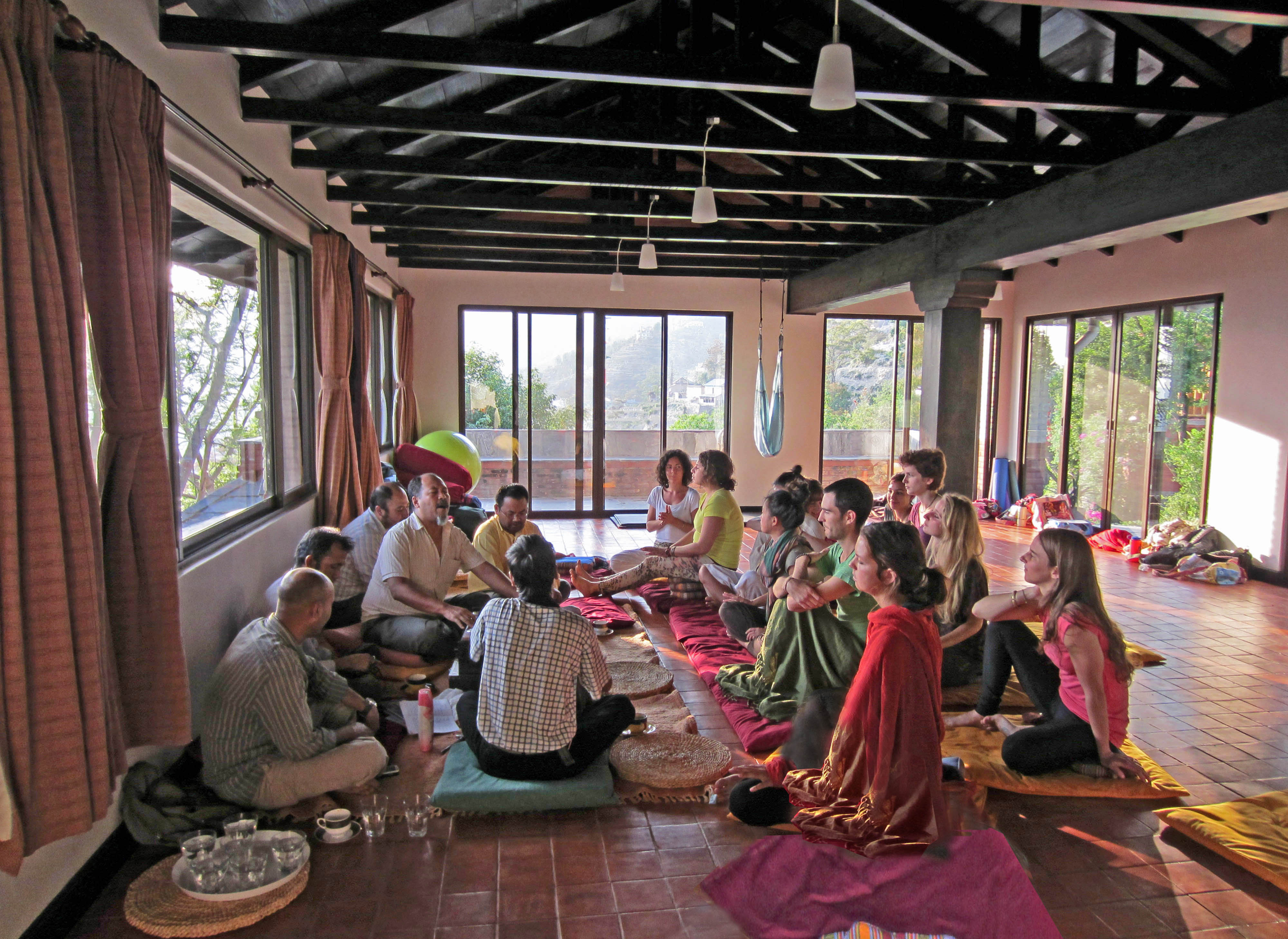 How do you sensitise your guests to the local environment and to behave responsibly? What opportunities do you give them to be involved in the local community and contribute to its development?
Chandra Ban is famous for being an eco resort and it is these qualities that attract most of our guests. They are often engrossed in environmental matters but have rarely seen it in practice and thus are often interested in practical issues surrounding our ethics.
It is obvious that people are becoming increasingly more eco conscious as our guests always show great amounts of support and admiration for our efforts to be more sensitive and caring towards our environment.
They are often intrigued by the local community and are encouraged to experience Nepal's culture, which is saturated in our surroundings: typical terraced fields, the Shivapuri forest, Buddhist stupas and the famous Sleeping Vishnu temple. Our guests are enthusiastic to take hikes in the Shivapuri forest, passing local traditional villages, visiting a famous Buddhist nunnery and a Hindu Temple. We organise yoga and Buddhist meditation retreats with local teachers.
Please tell us about your labour policy. What percentage of your staff is local, and how else does your business contribute to the betterment of the local community?
We have created a safe, clean and extremely pleasant area for our live-in staff. We try to employ members from disadvantaged communities and are working with an Italian INGO to help employ the women trained by them who have been saved from domestic abuse or extreme poverty – these young ladies live at Chandra Ban eco-resort and all the other staff live at walking distance from the lodge.
Chandra Ban economically contributes to the locals through buying food (that cannot be grown on our own land) from local shops as well as other manufactured goods. The guests use local taxi drivers, guides and buy local produce at the market. We support local pashmina factories that we can guarantee follow ethical practices.
What positive impact has being a responsible tourism company had on your business? What measures are taken to monitor performance and progress in meeting sustainability targets (environmental, socio-cultural and economic)? What operational cost savings have been achieved?
Could you provide specific examples? For example, energy savings, savings due to water conservation etc.