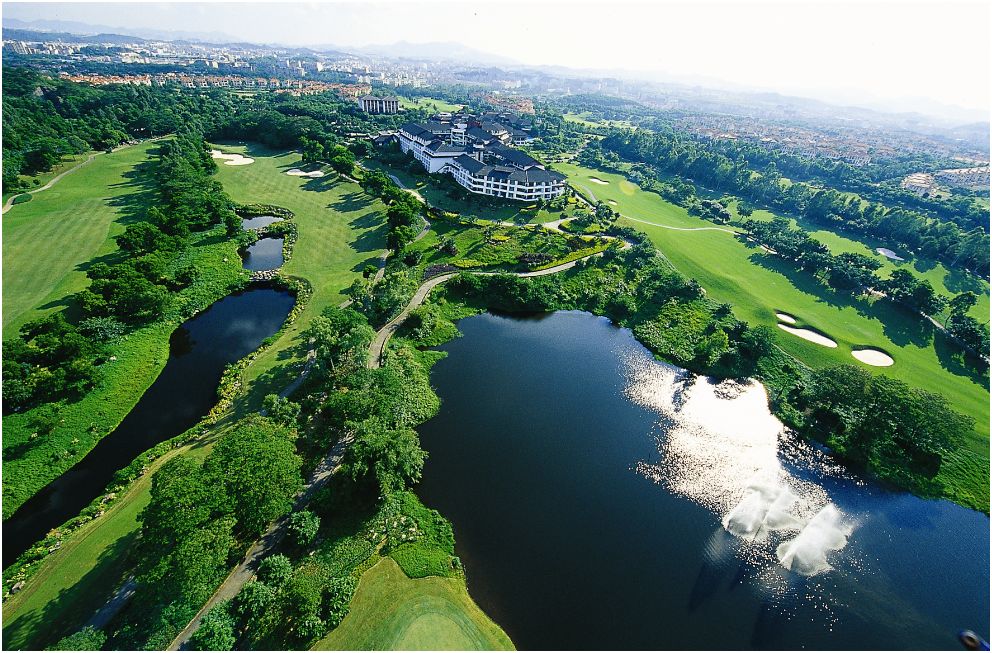 We are committed to be a leading world-class leisure and tourism brand, a pioneer in the sustainable development in China, and protecting her natural resources for future generations. The Principles of Mission Hills Sustainable Tourism including environmentally friendly practices; support for the protection of cultural and natural heritage, and improving the lives of local communities as part of our daily decision-making. Embracing the global movement toward environmental sustainability, Mission Hills' energy-efficient, low-carbon footprint projects have incorporated many innovative, eco-friendly design elements and building materials.
Could you further elaborate on some of the eco-practices that you follow in the resort?
Mission Hills works closely with both local and international NGOs on the implementation of various industry standards and undergoes regular sustainable and resort audits. We have also recently completed our annual strength, weakness, opportunity and threats (SWOT) analysis to monitor and evaluate the progress of our sustainable tourism practices.
Being one of the largest resort destinations in China and the key opinion leader in the golf industry, we take an active role in influencing and engaging our industry leaders in the implementation of sustainable tourism best practices in the region.
Our group's sustainable development plans focus on the conservation of the natural environment for future generations, the preservation of ecology in our tourism businesses development, the celebration of international and local cultural exchange, and the assurance of economic benefits to the local community.
You launched nature hiking trails at Mission Hills. Could you tell us more about this initiative?
Yes, that's right. It has always been Mission Hills' vision to create a sustainable and environmentally responsible tourism related businesses that harnesses the power of sport and leisure to make a positive economic, cultural and environmental impact on the local community and the region. We encourage constant innovations of sustainable elements to be implemented at our resorts.
In May 2014, we introduced more than 30 kilometres of nature and cultural heritage hiking trails, and an Eco Gallery education centre at all our three properties in Shenzhen, Dongguan and Haikou. These newly opened nature, cultural and heritage trails, and eco galleries at Mission Hills resort destinations in southern China are included in various eco-vacation packages and special promotions aimed at educating the growing number of Chinese travellers as well as international visitors.
The importance of sustainable tourism, defined by environmentally-friendly resort operations to support the protection of cultural and natural heritage, and social and economic wellbeing of local communities are communicated in these tours. The nature trails and eco galleries display educational exhibitions about ecology, biodiversity conservation, and climate change, along with information on how to be a responsible traveller in today's tourism industry.