The Mudhouse is located on the outskirts of a small rural village close to the town of Anamaduwa in Puttalam District, Sri Lanka. The Mudhouse was started by two friends, Tom and Kumar, in 2005. The project was very small when it started – just half an acre – so it was easy for them to implement their ideas for running the place sustainably. As the property has grown – they now have almost fifty acres of land to protect and regenerate – they have been able to scale the various initiatives as they went along. In this interview, Tom and Kumar, Founders, The Mudhouse, share insights about the retreat's approach to eco-living and their sustainability practices.
What are the key tenets of your sustainability policy at The Mudhouse? And how do you ensure it is implemented?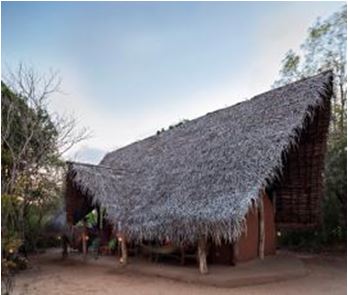 The Mudhouse is a very informal place and we do not have official or formal policies as such. The key tenets of the project have always been to create a beautiful place that is fun for guests and beneficial to the environment and people of the area. How we do this has changed many times over the years but with the kind of environment we exist in it is often pretty obvious what not to do.
The rest is often a question of learning what best to do to promote regeneration and balance in the ecosystem. 
Can you give us some details about The Mudhouse's key sustainability features and the environmental best practices that you follow?
All structures are built with local materials and by local labour. Plastic is discouraged from being brought into the property at all times. All natural waste is composted. Furthermore, as much organic produce as possible is grown on site.
Water wastage is kept to a minimum and recycled wherever possible. We collect rain water for drinking and cooking by the staff. We also do not use chemicals neither in the farms nor in the gardens. We plant a variety of plant species to enrich the overall forest environment and to aid water retention in the lakes/ reservoirs.
Solar power is used for the vast majority of the property – all lights are powered by solar energy.
Laundry is done by hand. Various environmentally friendly techniques have been implemented to reduce soil erosion, particularly on the pathways.
No valuable or vaguely mature tree is ever cut down to facilitate construction – paths are redirected around such trees or structure locations moved.