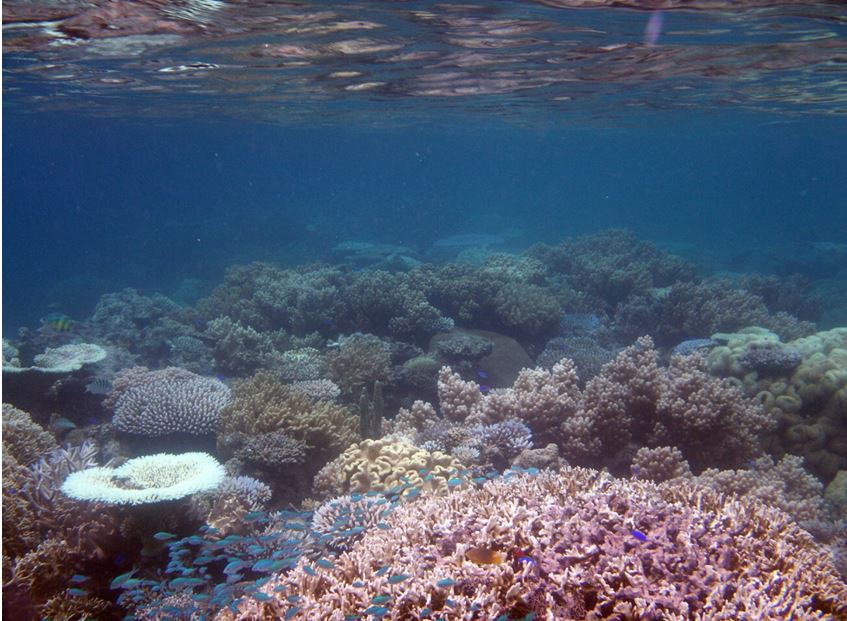 Waste Management
All rubbish is collected, separated and sorted. Food waste is fed to local pigs. We compost as much waste as possible for the organic farm. Plastic and glass bottles are recycled, as are aluminium cans (also take much less energy to cool and ship). Batteries and empty aerosol cans are impossible for us to dispose of and we request that guests take these with them to their home country where suitable methods of disposal are available.
Staffing
All resort staff are from local villages. The resort's annual expenditure is directed, wherever possible, to the
local community. Obviously, some specialised equipment not manufactured on the island or in Fiji has to be imported However, if a can be obtained locally, Matava will do so.
Marine Reserves
Working in conjunction with neighboring villages, staff have established locally supported marine reserves to protect areas from any sort of fishing, shell collecting and reef walking. Each time there are divers there, Matava makes a contribution to the village. This agreement is of benefit to all parties.
The guests are asked to make a small voluntary contribution to these marine reserves on check-out. This money is used in their support and to promote marine conservation measures taken by the local villages.
Education
Each bure contains an information pack which includes advice on how guests can avoid damaging coral and marine life. The main bure has an extensive reference and information folder on coral reefs and their associated biology.
Matava Resort is supporting the efforts of local community school Governors to have the Fiji national curriculum include a class on marine and terrestrial conservation and sustainable resource management.
Diving
There is have a 'look but don't touch' diving and snorkeling policy. Diving guests seen to be damaging marine life through uncontrolled buoyancy or willful neglect will not be allowed to continue diving. Guests touching live coral or marine life will be asked to refrain from doing so. The reef and surrounding marine parks are there for everyone, therefore guests are asked to refrain from collecting any shells etc.
Gamefishing
The resort has a Tag & Release policy on all billfish other than an obvious World or Fiji National Record.
Gamefish that would be National Records are often released unharmed. Matava Resort is a member of the International Game Fishing Association (IGFA)and The game boat's skipper is a member and supporter of The Billfish Foundation.
Matava Marine Reserve
In conjunction with the neighboring village of Kadavu Koro, the community has established a marine reserve from the boundary of the Matava foreshore extending out to encompass beyond the finging reef to the deep water.
This area is protected from any sort of fishing, shell collecting and reef walking.
The sea grass is a nursery for all sorts of marine life which guests are welcome to snorkel over at sufficient tide.
Hard coral polyps die immediately when touched, therefore guests are asked not to touch corals.