Scuba Diving and Snorkeling
The Great Astrolabe reef is the world's fourth largest barrier reef and is Fiji's largest living organism. It stretches for over 100km. It is rated as one of the world's premier diving and snorkeling locations offering a great diversity and spectacle in coral structures and marine life. The reef has 5 passages that offer some of the best diving.
Matava is in a privileged location within view of the Astrolabe Reef and with access to all 5 passages.
Diving and snorkeling trips to the reef are conducted daily.
Dive boats
Matava could offer 2 boats to the guests:
'Dive Me' – a 33ft Aluminium dive boat built by Bluewater boats in Fiji.
'Below Me' – a 27ft Aluminium boat built by Bluewater boats in Fiji.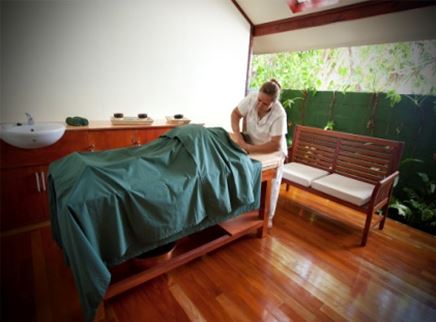 The Bamboo Spa
Step lightly over the gateway to relaxation. The Pure Fiji selection of natural treatments lovingly made with uniquely Fijian plant extracts — heavenly massages and wraps, miraculous facials, and the most luxurious of spa pedicures and manicures – all in an eco friendly atmosphere.
Village Mekes
The local village can sometimes perform a meke for guests of the resort upon request. A meke is a ceremony of traditional songs, music and dance often unique to a particular village. The performers may be school children or the village women's group. Usually most of the village attends, offering encouragement to their friends, joining in the fun and providing for a real cultural exchange.
.
Kadavu Village School
Guests are welcome to visit the Kadavu village school. Prior arrangements should be made first as a visit by guests during class time can be somewhat disruptive.
Matava Resort guests involved in the teaching profession are often invited to meet the kids and take a class.
If a guest wishes to assist the kids with a donation of books, pencils or a cash donation, the manager on duty will help to make such arrangements.
Other Activities
Kadavu offers rainforests, mangroves, waterfalls, beaches, unique wildlife, unspoilt villages, and the opportunity to become involved in cultural activities unchanged for hundreds of years.
Many of these are joint initiatives between the resort and local communities.