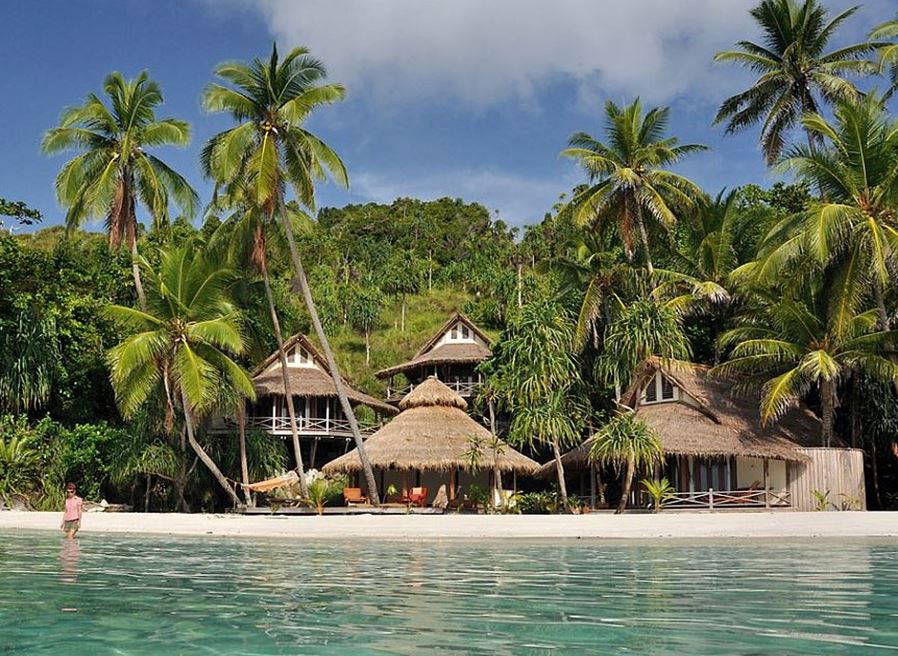 Raja Ampat Shark and Manta Sanctuary
In October 2010, Raja Ampat government was presented with a petition signed by over 8,500 people, encouraging the government to protect sharks and manta rays. The head of Raja Ampat was pursuaded to establish a sanctuary for the entire 17,000 sq mi/46 million hectares of Raja Ampat.
Reef Restoration Project
At Misool several different methods for restoring reefs which have been damaged were investigated. The first attempt was in 2007, when the staff created an armature using old bits of iron rebar. Three generations of underwater-enthusiasts from the local village were invited to help install the structure.
Several years on, the structure is covered in soft corals as well as hard corals. The Dive Centre also runs a 'Reef Restoration Experience' for the guests. Guests enjoy an in-depth presentation about reef building corals, which is followed by a dive on a nearby patch of damaged reef.
Ranger Station Project
Ranger Stations in strategic areas of the No-Take Zone are currently being built. These outposts allow the Rangers to camp in areas particularly vulnerable to exploitation, such as turtle nesting beaches and shark nurseries. The base stations also greatly reduce the fuel expenditure. 
Dive Guide Training Program
At Misool it is hoped that one day, all  dive guides will be drawn from the local community. A training program, offering Open Water diving certificates to interested staff from all departments, has been created. Although it takes years to become a knowledgeable and skilled Misool Eco Resort dive guide, a couple of the staff are on their right way.
School Library Project
Misool currently supports libraries in the local schools. A great idea was realised – to create a mobile library, bringing books from village to village. This program was so popular that ultimately permanent libraries in 2 different schools were established. Misool has donated furnishings like book shelves, colourful beanbag chairs, wall-sized maps, and of course books to the libraries. Guests are asked to consider bringing a few easy-to-read English language books. 
School Teacher Sponsorship
The local villages lack the resources to pay the wages of school teachers. Misool currently pays for the monthly wages of six teachers in three villages.
 Raja Ampat declared a Sanctuary
In 2010, Misool Eco Resort and Shark Savers successfully petitioned the Raja Ampat government to declare the Raja Ampat a Shark and Manta Sanctuary.