SOST attended GCC Ecotourism Conference

The emirate of Ajman hosted the GCC Ecotourism Conference at the end of March 2014, marking the UAE's drive towards sustainable development. The conference brought together a number of specialists representing tourism ministries and travel organizations in the Gulf region, as well as representatives of hospitality, tourism and aviation sectors.
During the event, which took place on March 30 and 31, delegates investigated the challenges facing eco-tourism in the Gulf region, and the ways to protect wildlife. The conference also studied the shortcomings of the Ecotourism industry in the Arabian Gulf region targeting representatives of all sectors in the Gulf tourism industry such as hospitality sector, travel and tourism, airlines and attractions.
In its final session, the conference presented recommendations that would contribute to achieving sustainable economic gain that can be harmonious with the necessities of preserving the environment and its resources.
SOST presented a session on "Communicating sustainability: attracting and influencing customers' choice behaviour' at the conference, attended by more than 100 delegates.
CTO implements mandatory sustainability standards for hotel establishments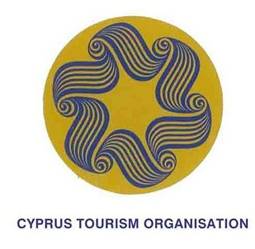 Cyprus Tourism Organisation (CTO) has developed a programme of reforms in order to make Cyprus a leading tourism destination. As part of this programme, every hotel establishment in Cyprus has to take action in environment protection and local community support.
Hotels in Cyprus will now be required to demonstrate sustainable business practices that will ultimately lead to cost savings and a more authentic Cypriot offering for their guests.
The standards cover a range of criteria including: reducing energy, water and chemical use, and the amount of waste generated; training staff and having a "green team" responsible for sustainability issues; sourcing local goods and services where possible; promoting authentic Cypriot food and entertainment and supporting local charities and community initiatives.
Reference: http://www.breakingtravelnews.com/news/article/world-first-as-cypruss-hotels-take-on-new-sustainability-standards/
WTTC Tourism for Tomorrow Award Winners
The winners of 2014 Tourism for Tomorrow Awards were announced at the WTTC's annual Global Summit, in Hainan, China on 24 April 2014.
Community Award
Winner – Arviat Community Ecotourism
Finalist – Abercrombie & Kent
Finalist – Basecamp Explorer Kenya
Business Award
Winner – Asilia Africa
Finalist – Cathay Pacific Airways
Finalist – TUI Travel
Destination Award
Winner – Costa Navarino
Finalist – Buren & Cliffs of Moher Geopark
Finalist – Bonito
Environment Award
Winner – Jetwing Vil UyanaGreat
Finalist – Plains Conservation
Finalist – Skyrail Rainforest Cableway
People Award
Winner – LANITH
Finalist – SA College for Tourism
Finalist – Central College Nottingham / ITTOG
Innovation Award
Winner – Ecosphere
Finalist – Chepu Adventures Ecolodge
Finalist – Lapland Vuollerim Welcomes You
Congratulations to all the Winners & Finalists from SOST.