Tenth Thailand Tourism Awards focuses on sustainable tourism
The Tourism Authority of Thailand (TAT) arranges the 10th Thailand Tourism Awards with the objective to stimulate competition in tourism industry management and promote sustainable tourism. TAT executive Phattharaphon Sitthiwanit presided over a press conference of the Tenth Thailand Tourism Awards for the year 2015. Tourism entrepreneurs from Chiang Mai, Lamphun and Lampang attended the event in great numbers.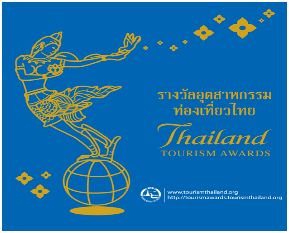 Ms Phattharaphon said the TAT wanted all relevant sectors to work together in creating eco-friendly tourism in a sustainable manner. The awards certified that the quality of Thai tourism products and services were on a par with international standards, she said. The biennial Thailand Tourism Awards was held for the first time in 1996. It will mark the 20th anniversary next year.