SOST launches its new website and Facebook page
SOST is proud to announce that its new website is a great improvement on its earlier 'brochure' website. There's lots of content available, current and past issues can be read online or downloaded, and there's greater opportunity to interact.
Do subscribe to SOST on the website, if you haven't already.
We also launched our Facebook page: www.facebook.com/sostjournal. Do visit us, become a fan and 'like' us. And do engage with us on our page.
SOST signs media partnership agreement with The International Ecotourism Society (TIES)

We are pleased to announce that SOST has signed a media partnership agreement with The International Ecotourism Society (TIES) for the Ecotourism and Sustainable Tourism Conference 2013 (ESTC13) to be held in Nairobi, Kenya, from September 24-27, 2013. Organized by TIES and co-hosted by Kenya Tourist Board and the African Wildlife Foundation, the ESTC13 will highlight best practice examples and industry case studies addressing social, economic and environmental sustainability.
In its seventh year, as a leading platform for industry stakeholders engaged in ecotourism and sustainable tourism, the ESTC aims to strengthen commitment to the recent UN resolution, "Promotion of ecotourism for poverty eradication and environment protection", which recognizes tourism's role in sustainable community development efforts.
In honor of the UN International Year of Water Cooperation and of World Tourism Day to be celebrated on 27 September on the theme of "Tourism and Water – Protecting Our Common Future", the ESTC13 program will also highlight the opportunities for tourism to promote sustainable water management, support education and cooperation around issues related to water, and improve access to safe drinking water in communities around the world.
The conference will bring together 500+ experts, industry leaders and community stakeholders.
SOST offers exclusive discount for Wild Asia fans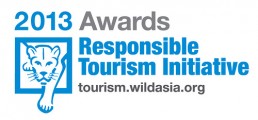 As media partner for the 2013 Wild Asia Responsible Tourism Awards, SOST is offering an exclusive advertising discount for responsible tourism businesses.
35% discount (off regular price) for Wild Asia fans – quote 'WILD ASIA'
Exposure to over 10,000 subscribers with an interest in responsible tourism; additional exposure through onlinebusiness networks with memberships exceeding 90,000
Advertise in the August and October 2013 issues to avail the discount
Feature in the 2013 Wild Asia Responsible Tourism Awards Special ITB Asia edition, October 2013
Contact: advertise@sostinternational.com for more information
The Middle East ecotourism survey launched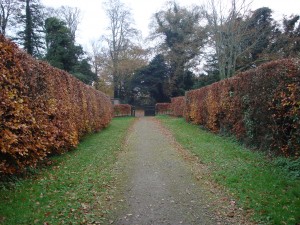 The Middle East is one of the smallest, yet fast growing, tourist generating regions in the world. By 2030, the region will generate 81 million tourist arrivals worldwide, double the current number of 40 million.
What is the profile of the Middle East traveller? What trends will drive future travel? How important is eco-tourism in this market, and what is its potential? A consumer research study has been launched by Market Vision to answer these and several other related questions to aid marketers in developing their strategy for marketing and communication in this fast growing world region.
Read more about this study and how to subscribe to it in the Market Intelligence feature in this issue.
Urgent appeal from Tourism Concern – help save our library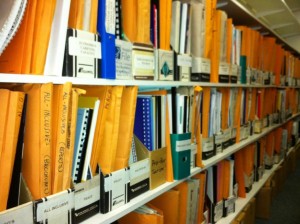 SOST appeals to all its readers on behalf of Tourism Concern to help save their library. Tourism Concern is a unique independent charity that has campaigned for ethical and sustainable tourism for over 20 years.
Their library, until now housed in the London Metropolitan University free of charge, needs a new home as the building is being sold.
There are almost 50,000 articles from almost every country – from industry, NGO's and community groups – on subjects as diverse as child sex tourism to golf tourism, from all-inclusive resorts to wildlife tours; from cruise ships to agro-tourism in this library. Additionally there are files on every country as well as over 300 specialist books and thousands of journals and publications. The best solution to save the library is to digitise the information and make it freely available online. The total cost for digitisation is estimated at £12,000 (US$18,736).
Help save this irreplaceable resource and ensure that it is freely available to inform and enlighten the tourism professionals, academics and students. Please consider making a donation – any amount will be much appreciated!
www.tourismconcern.org.uk/donate