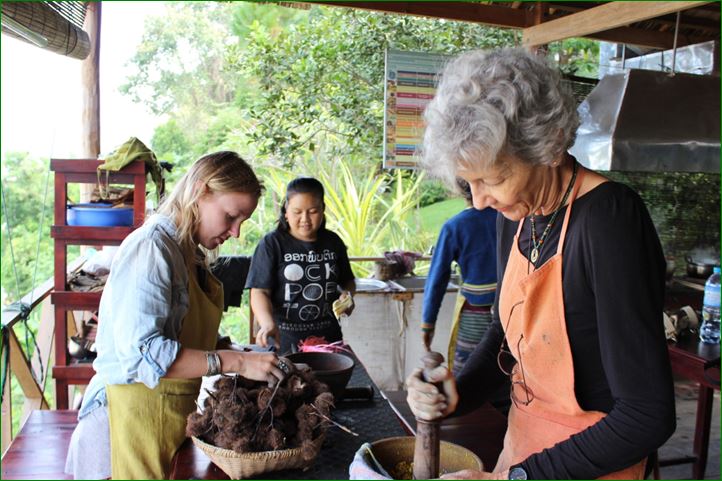 Ock Pop Tok is the winner under the "Best in Cultural Preservation" category in the Wild Asia Responsible Tourism Awards, 2014. What does this accolade mean to you, your staff and the local communities?
As the first Lao organisation to ever be acknowledged by the Wild Asia Responsible Tourism Initiative, it's a historic moment for both Ock Pop Tok and Lao culture. We are an international team that shares a common passion for elevating the profile of Lao textiles and artisans and are thrilled to be recognized for our commitment to sustainability and responsible tourism.
Our Co-Founder Veomanee Douangdala says it best: "We are humbled to be recognised in our mission to celebrate and share Laos' textile heritage through our sustainable tourism. Since 2000, our passion for textiles and cultural exchange has motivated my team and me to create a holistic experience for our guests. We only hope we can inspire others to participate in their own cultural preservation."
What plans does Ock Pop Tok have for the future?
Ock Pop Tok has always had our eye on the future; that's what keeps us focused on sustainability. We are gearing up to expand our markets, both within Laos and worldwide through e-commerce. The goal is to support more weavers, providing more opportunities, and bringing Lao textiles and culture to a great audience.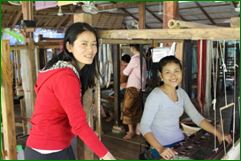 We're also in a planning stage to build an eco-friendly, eco-design, full-eco storage space for our antique textile collection as part of Fibre2Fabric. The idea is to stabilise the collection in an environmentally stable space. Conservation in the tropics is all about stabilization, and our goal is to design a building that enhances that through natural methods (ie. no air condition and reduced humidity).
We are exploring increased cultural exchanges through partnerships with like minded organisations. We see a big opportunity in cultural preservation and promotion through more products focused on 'east meets west' collaboration between global artisans.