The luxury 4-star Ramada Hotel & Suites Ajman is operated by R Hotels under a franchise agreement from Wyndham Hotel International and offers a wide range of facilities. It has implemented several Corporate Social Responsibility initiatives in cooperation with the management and the employees of the hotel. In this interview, Mr. Iftikhar Hamdani, General Manager of Ramada Ajman, shares with us the responsible business practices and activities spearheaded by him at the hotel, with support from his dedicated team.
What are the key tenets of your sustainability philosophy at Ramada Ajman? And how do you ensure it is implemented?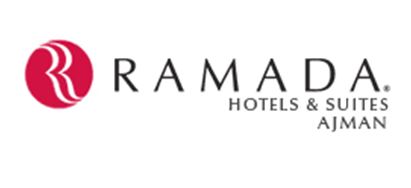 At Ramada Hotel & Suites Ajman (Ramada Ajman), we believe that one should be cautious about the environment we live in. As resources are scarce, we also should think about using them wisely and think about the generations to come. We have to work hard to preserve and sustain the environment .
Ramada Hotel & Suites Ajman is proud to say that we have made conscious efforts to preserve our natural resources. This involves the implementation of various green activities through which we are able to strive to save our environment. Our policy is not only to just conduct green initiatives in the hospitality industry but to also get maximum visibility among and support from the community. We encourage everyone to participate in sustaining our environment.
Can you give us some details about Ramada Ajman's key sustainability features and the environmental best practices that you follow?
I must say that any simple way that can contribute to a change for the better in our community and environment is the key for sustaining our natural resources. Ramada Ajman is an active participant in the worldwide community sustainability activities such as celebrating Earth Hour, Earth Day and World Environmental Day. We also conduct periodic beach clean-up drives in the Ajman Public Beach.
Ramada Ajman is also known for its great contribution towards the environment ever since we launched the Zero landfill Project in 2012. This was the first ever waste management system implemented by any hotel in the UAE. The Zero Landfill Project intends to recycle and reduce the hotel's organic waste, which is about 800 kg to 1 000 kg daily. On the other hand, the inorganic wastes such as plastics, cardboards/papers, bottles, cans/tins and used oils are given to recyclers.