International tourist arrivals worldwide will reach 1.8 billion by 2030 according to UNWTO long term forecast Tourism Towards 2030. Several countries worldwide are likely to face a skills shortage in the hospitality and tourism sector; employment in a responsible and sustainable manner will become even more critical for stakeholders in the industry. We would like to bring back a feature from the second issue of SOST that emphasises the positive relationship between responsible employment practices and business performance, and makes a strong case for employee welfare and responsible engagement. – Managing Editor, SOST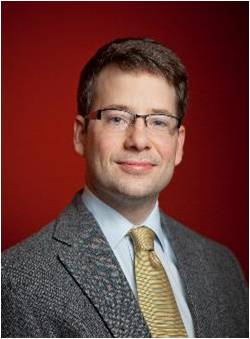 Our contributing writer for the Point of View column is Andreas Walmsley PhD, Associate Professor (Senior Lecturer) at Plymouth University, York, United Kingdom. Andreas' interests revolve around the relationship between employment and responsibility. He has focused in particular on the management of human resources in tourism and the service industries more generally.
Historically, firms have been suspicious of corporate social responsibility seeing it as antithetical to business. Today however there is wide acknowledgement that CSR and business performance are not necessarily at odds, but rather that they can complement each other. Indeed, according to Hollender and Breen's recent book 'The Responsibility Revolution: How the next generation of businesses will win'1, the future of business lies in meeting the demand in the marketplace for socially and environmentally responsible firms. In other words, engaging in CSR will no longer be an option for the successful firm. This is confirmed in a recent study on Corporate Responsibility Reporting published by KPMG in 2011.2 According to this report 95 percent of the 250 largest global companies now report on the corporate responsibility activities which in turn drives innovation and promotes learning, ultimately leading to an increase in the organization's value.
When we read of sustainable tourism we are often confronted with considerable efforts on the part of businesses to reduce their negative impacts on the natural environment. Sometimes we also see attempts to protect the host destination's culture.
While these are necessary and laudable goals, what is often neglected is a focus on tourism employment.
Tourism employment assumes a key junction between the tourism industry and host communities. In fact, tourism is regularly promoted on the basis of its ability to bring in foreign currency and to provide employment, particularly to economically marginalised regions.
Very rarely do we ask about the nature of tourism work. We cannot however sit back and ignore employment malpractices in the industry if we are serious about sustainability.