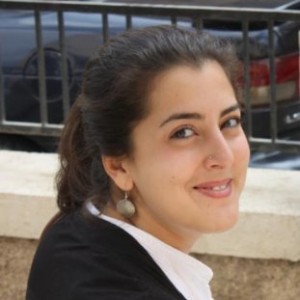 Our contributing writer for the Point of View column is Muna Haddad, the Managing Director of Baraka, a company specialized in sustainable tourism development .
In this article, Ms Haddad speaks about the importance of battling terrorism and diseases, and the media impact on travelers' choices. By showcasing two different examples – of Jordan and Kenya, Ms Haddad explains why sustainable tourism is vital for cultures protection, job creation and environmental conservation.
Professionals in the sustainable tourism realm have long hailed the positive impacts of this niche market on local communities; creating jobs, generating income and preserving dying cultures around the globe. The interaction that happens between local communities and responsible tourists in remote areas around the world is magical.
Bringing people from different cultures, backgrounds, faiths and beliefs together in a memorable experience has proven effective in eliminating prejudice and fostering understanding and acceptance. Sustainable tourism market specialists also take pride in the resilience of this market. Our sustainable tourists want to explore the world and learn about its cultures because they, unlike the average tourist, are driven by a desire to explore and thereby understand the 'other'. But are we being honest about these claims?
A few of months ago I attended the Adventure Tourism World Summit in Ireland, an inspiring gathering of 700 passionate travel professionals committed to unraveling the world to tourists eager to explore nature, people and themselves. Unfortunately, the post conference communications revealed that our claims of resilience may be more ambitious than the reality.
One of Baraka's clients, Detours, a specialized sustainable tour operator based in Jordan has been working hard to close deals with tour operatorsaround the world.
Lately, most efforts to feature Jordan as a unique and attractive destination for sustainable tourism can be summed up in one phrase: "We would love to, but, we are concerned about safety and security." The reality is that Jordan is actually very safe. Tourists are still visiting Jordan although more through independent bookings rather than tour operator bookings, and their experience here has been incredibly positive.
We all know sustainable tourism is great, but when a destination is abandoned due to perceived risks, the impacts of its absence are detrimental to nature conservation and local communities.
As an industry, we have agreed on a set of values, on ethos that has become the foundation of sustainable tourism. Let us honor that ethos by being the resilient ones in the market that know the difference between perceived risk and real risk.