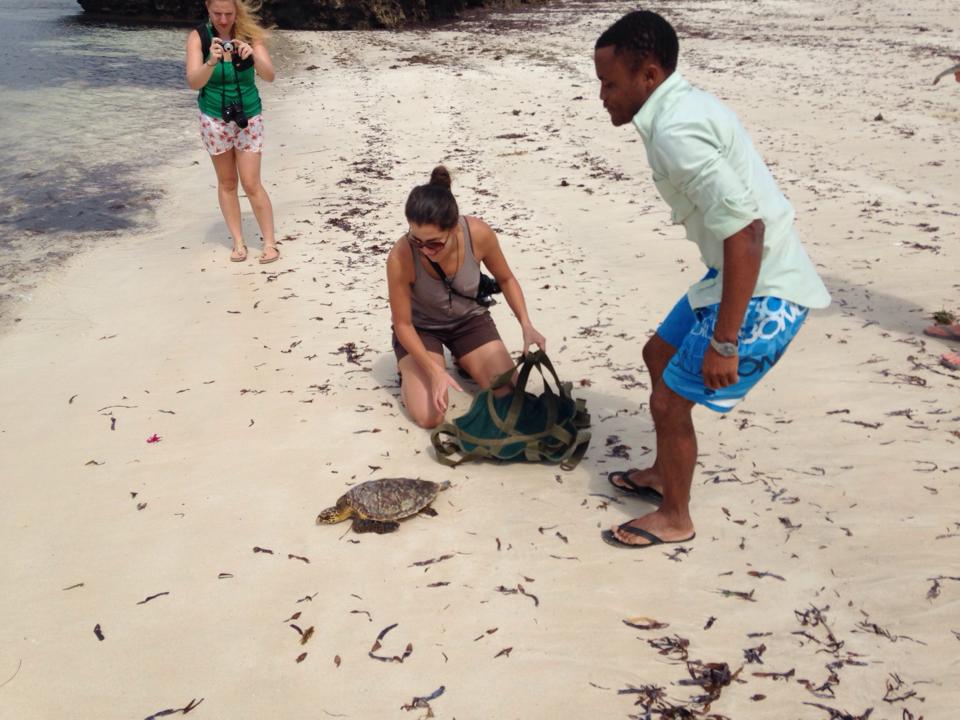 The reality is that business is as usual in Kenya, there have been no Ebola cases, and threats by militant group Al-Shabab has not targeted tourists and has been geographically restricted. Tourists have completely abandoned Kenya, and the Watamu Local Ocean Trust may need to close down due to tourism-lost.
Without this project the average 6 daily turtles that are rescued will likely be sold for meat-and we could all see total species extinction.
The reality of the security situation in Kenya and Jordan is vastly different from the perceived risks. It's just another day for us; business as usual. The genuine hospitality of our people remains untainted and unshaken.
When there is an opportunity to show you around our country, our hometown and villages, we do it with passion and pride loving nothing more than the opportunity to share the place we love with our guests. The last thing we would want is to put our guests in danger's way, and so we never do. We Jordanians are fully aware of the security situation in the neighborhood we live in.
The Jordanian government has succeeded in maintaining a peaceful and secure atmosphere in Jordan. What has happened, disturbed us as much as anyone around the world, but we have learned some good things from our friends in the west: we do not succumb to terrorism.
Terrorism has no race, no nationality, no religion, and we are all victims. I urge all travel professionals and tour operators to do their part in fighting terrorism by breaking the veil of misperception and turning the tide around in favor of our shared humanity. Trust your ground handlers, they are fully aware of the reality on the ground, they are regularly informed by their governments and contacts about the reality. They can help you conclude whether the risk is real or perceived.
Trust your local partners, and encourage your clients to visit Jordan, the only danger is the weight they will gain from our rich cuisine; tell them to go to Kenya, the great danger is splurging on traditional crafts; encourage them to go to Mexico and Colombia, because the only real danger is wanting to stay. Don't let the heinous acts of a few blind you from the difference between real risk and perceived risk.
Book that trip, pay for that tour, your money is keeping cultures alive, it's conserving nature, it's creating jobs.