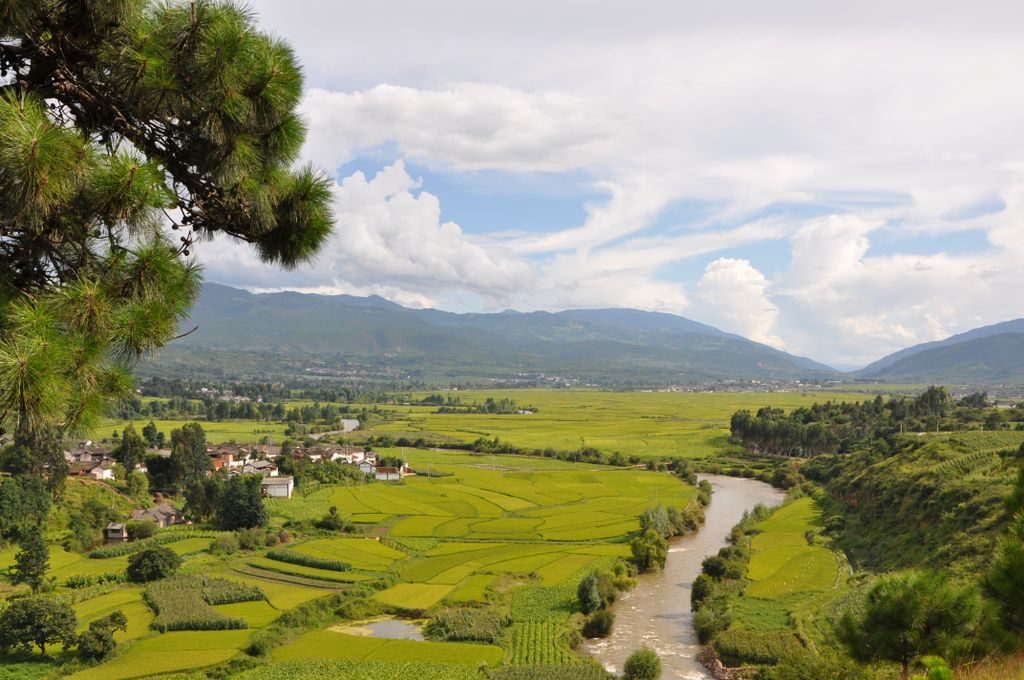 Sino-American Conservation Group, the Ginkgo Society was established to create a sustainable tourism development strategy together with the people and government of Shaxi, China. Its current projects include restoring the 300 years old Pear Orchard Temple (Ci Yin An) and creating a Visitor's Center inside that will also feature a vegetarian restaurant and tea garden.
Founded by local teacher Wu Yunxin and American designer Chris Barclay, the Ginkgo Society welcomes collaboration in all areas of sustainable travel. Chris Barclay says, "Our goal is to protect Shaxi Valley and its unique cultural heritage, by establishing green-themed activities and preventing the kind of mass-scale Chinese tourism that has over-commercialized neighbouring cities Lijiang and Dali in the Yunnan province."
The town of Shaxi is one of the last surviving market towns of the Tea Horse Caravans from Tibet and listed with the World Heritage Foundation as an endangered place. In 2011, the Ginkgo Society also renovated and re-branded the former Dragonfly Guesthouse as the Old Theatre Inn, the top-rated Shaxi guesthouse on TripAdvisor. It has also partnered with other Shaxi hotels to promote its sustainable tourism ideas throughout the Shaxi Valley. 
SOST asked Chris Barclay to share some more details about these sustainability projects.
SOST: What sustainable tourism practices have you followed in the restoration of the temple and the guesthouse? What are the key sustainability features of these two properties?
Chris Barclay: We only hire local workers who have a lifetime of experience building in the traditional style on which the temple construction is based. We have added solar hot water to the guesthouse and don't use any disposable items on the property. There are stainless steel thermos flasks and drinking water bottles in the guest rooms for guests to re-fill from our ceramic urn in the lobby. No single-use chopsticks or plastic ware of any kind is used. Instead of power-hungry air conditioners, we offer electric blankets and down comforters.
SOST: How have you ensured that the local culture and heritage been preserved, while modernizing and refurbishing them? 
Chris Barclay: We stick to the original designs as required by our supervisory body, the Cultural Bureau and the Heritage Bureau. They are very strict about what we can change, as both the Old Theatre Inn and Pear Orchard Temple are over 300 years old. We have updated electric cables using fire-preventive PVC conduits, added fire suppression equipment and hired local artists to re-paint the original temple artwork.