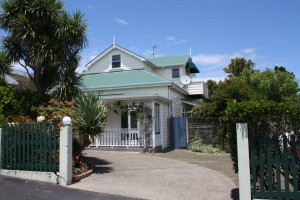 The Great Ponsonby Arthotel is a small Bed & Breakfast hotel located in Ponsonby, a vibrant, safe, historic area of Auckland City, New Zealand. It has 12 rooms of varying sizes, which include studios, villas, and a Penthouse Suite. The Great Ponsonby is the recipient of the Qualmark Enviro Gold Award accreditation – New Zealand tourism's official mark of quality, awarded to businesses that exceed the highest level of environmental and social responsibilities. It is also accredited as a Four-star plus 'Guest and hosted' accommodation by Qualmark.


Co-owners Sally James & Gerard Hill are passionate about sustainability and work actively within the industry with Heritage and Character Inns and with the Tourism Association of New Zealand to define and implement he necessary conditions for promoting sustainable tourism. They have restored several houses over the years using recycled New Zealand native timbers when possible. However, they say, "Our greatest challenge has been to renovate our 1898 wooden villa without destroying the character to be a warm, fuel efficient hotel. We recycled timber and windows where possible, recycled the roofing iron as fencing and bricks as paving".
The Great Ponsonby Arthotel features in our Green Showcase, as it embodies the values and core principles of sustainability.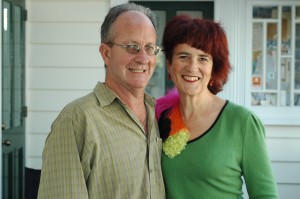 We realise our business impacts on the wider environment in which we live and depend on, and so we and our staff try to minimise our impact without compromising our guests' enjoyment or comfort. We are not alone in these ideals and appreciate the co-operation of and suggestions from our guests.
Sustainability features
Local contractors and local products are used where possible
All the buildings are insulated with wool in the walls and ceilings, and insulation under much of the floor
Under floor natural gas heating with thermostat control is used as it is the most environmentally effective
All the villa rooms have furniture crafted by a Danish craftsman in New Zealand using rimu, a native timber.
Some of the studio accommodation (Palm garden studios) is designed to avoid the heat of the summer sun, but to enjoy the winter sun; some rooms, where air conditioning is not necessary, have fans only
All curtains have thermal lining
Trees that attract the Tui bird (species endemic to New Zealand) are not pruned when the birds are nesting
Green practices
The Great Ponsonby is the first accommodation provider in New Zealand to extensively use eco products for guest amenities, laundry and for cleaning. These are highly biodegradable and made from sustainable resources
The hotel grows its own herbs with fertiliser from its worm farm
The hotel's hedges provide Autumn Feijoas (popular fruit) for jam, breakfast fruit and bread
All fallen leaves and organic food scraps are composted
The hotel serves Fair trade, organic coffee including Cuban blends that support Cuban farmers and comes to New Zealand by ship
Eggs purchased and served are free range and organic
Stationary is printed on 50% recyclable paper with vegetable inks
Paper products are from sustainable resources
Biodegradable bags are used in all the rooms
Guests are encouraged to counteract their carbon footprint by helping reforest Motuihe Island or pay AUS$75 to plant their own kauri tree (native tree of New Zealand) and get yearly reports about its progress