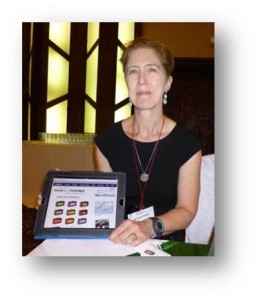 Our contributing writer for the column Point of View is Kristen Hoyle, Audit Partner at a Certified Public Accountancy firm, and Member of the Board of Directors at a charitable organization Pack for a Purpose, based in Raleigh, North Carolina. Kristen believes travellers' purposeful in-kind contributions can go a long way in supporting local communities in destinations where they travel. She introduces us to Rebecca Rothney, the founder of Pack for a Purpose, and shares an inspiring story with the message to the travel trade and travellers to support such initiatives and do good
When my good friend Rebecca Rothney and her husband Scott travelled to Africa for the first time, they saw the poverty and wanted to do something about it, something to help. You know, with international travel you always save a little bit of space so you can bring back some souvenirs, some goodies. Well, they found out that the airline had an allowance of 100 pounds (45 kgs) of checked luggage plus a 40-pound (18.14 kg) carry-on per person –far too much space than what they needed.
Thus, when planning their second trip, they contacted their safari company to find out if a particular school near their accommodation in Botswana had any specific needs. Armed with that information, they were able to deliver 140 pounds (64 kgs) of school supplies, including soccer balls, to the school. It was enormously rewarding to be able to help the people in the community that had given them such a life-changing experience and became the genesis for starting Pack for a Purpose (PfaP).
PfaP assists travellers with up to date information about needed supplies for community-based projects supported by lodgings around the globe. Travellers use their luggage to bring school, medical and other supplies to the communities they visit.
It's a really simple idea. It is based on the belief that people fortunate enough to travel to other countries often wish they could make meaningful contributions to the places they visit. PfaP's goal is to assist travellers who want to say thank you or who simply want to expand their generosity beyond their own communities.
PfaP is totally volunteer, totally web based. And totally free for lodgings and the travellers. Lodges and other accommodation providers can register online and list the supplies needed by the charities they support.

Travellers planning to visit a particular destination can go online on the PfaP website and check the specific items such as school supplies, medicines, clothes, shoes etc that are required by the local charities. They can then hand them over to the lodge who will get it to the charity, or they can personally visit the end beneficiary.
In only three and a half years, PfaP has expanded to support hundreds of community based projects in 49 countries via more than 300 lodges. PfaP travellers have taken over 20,000 lbs (9,091 kgs) of needed supplies around the world!
I myself brought three bags full of needed supplies for the Basecamp Foundation on my current trip to Kenya. It feels so good to be able to support the local people, albeit in such a small way. The trip takes on a whole new purpose, and the holiday a whole new dimension and is an unforgettable experience.
Travellers who 'Pack for a Purpose' are encouraged to share their stories on the PfaP website. Judging by the response, their experiences have been joyful and meaningful.